Home
Arc Light - Patent Pending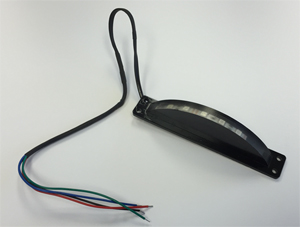 RDI introduces another first: the Arc Light. This Patent Pending fixture provides illumination through a wide arc, shedding light on areas that previously had been difficult to reach.
In addition, the Arc Light is easy to install. Unlike standard long strip lighting with time-consuming multiple attachments, the Arc Light is a single product. It can be installed on flat, curved or angled areas of the boat, even in hard-to-light areas, providing safe illumination where otherwise impossible.
Standard with RGB lighting, the Arc Light provides a variety of colors instantly, making iteasy to change the ambiance of the boat.


Features:
Standard with RGB lighting
Easy to install
Possible to install one or multiple on many different types of surfaces, even difficult-to-light areas
Patent Pending
Illuminates in wide arc