Home
Lighted Telescoping Ladders - Patent Pending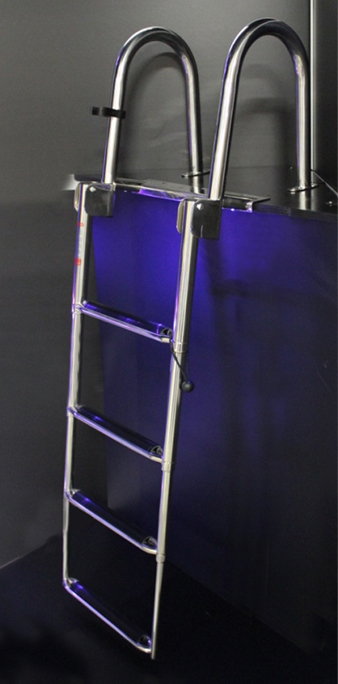 Adding to their portfolio of lighted marine products, RDI is proud to introduce Lighted Telescoping Ladders. These new, patent-pending products use LED lighting, designed to accomodate single or RGB color requirements.
Located under the support arm of the ladder the lights are out of the way, yet flood the steps with light to make boarding safer and easier. These ladders are durable, designed to be salt water-stable and able to withstand the rigors of constant use.
LED lighting is available on all RDI Telescoping Ladders and can be added to Powder Coated Ladders. RDI can attach your company's terminal fittings.